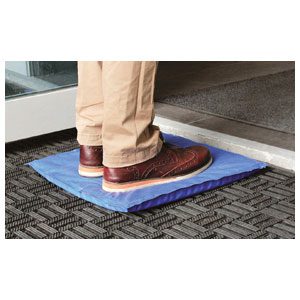 The Disinfection Mini-Mat uses proven principles for disinfection and is designed as a very low-cost alternative where footwear disinfection is required at the entrances to contamination-sensitive premises.
The Mini-Mat features:
Strong mesh upper welded to an anti-bacterial PVC outer
Outer dimensions are 45cm x 45cm x 25mm depth
Liquid capacity is 3.5 litres.
The mats can be used with any type of disinfection liquid and can be supplied printed on top to special order. To clean, place on edge, hose off and leave to drain.
You have not viewed any product yet!