Every successful Goodnature trapper has a pouch of pre-feed paste in their trapping toolkit. It gets rats and mice used to the smell and taste of our Nut butter and Chocolate paste, and once the pre-feed is gone, they'll follow their noses up into the trap and KAPOW! Pre-feeding is easy. Simply unscrew the pouch and smear Chocolate or Nut Butter pre-feed paste on and around your trap. Because all our products, including this one are 100% toxinfree, you won't have to worry about poisoning pets, wildlife or children who might come into contact with it.
Automatic reset
PET SAFE – non toxic – No risk of secondary kills
Humane – Instant kill
Made to last – Suitable for outdoors
Easy to use
Smart WIFI application included to maintain control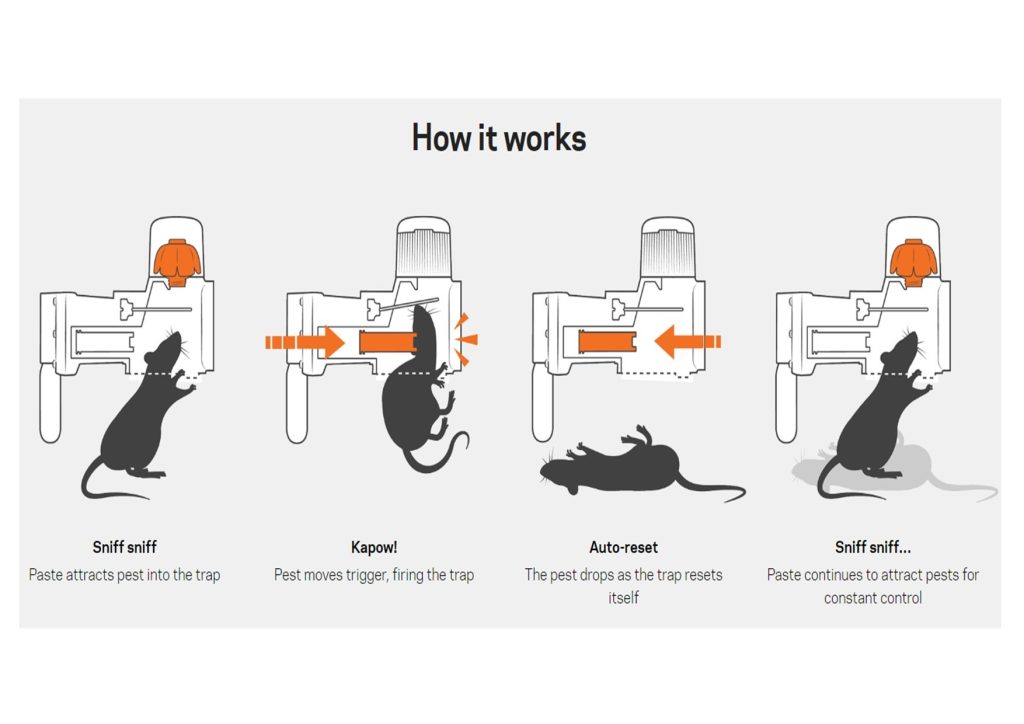 Categories: Animal Traps & Bait Stations, General Farm, Goodnature, Thunderbird Ag.