The top up pack has everything you need to keep your Goodnature A24 trap attracting and killing rats and mice, for another six months. Once installed and activated, the Automatic Paste Pump will dispense fresh Chocolate rodent paste into your trap for six months, ensuring it smells delicious to rats and mice. The CO₂ Gas Canister will repower your trap for another six months or 24 kills, whichever one comes first. It'll keep your trap firing and resetting without you having to lift a finger.
Automatic reset
PET SAFE – non toxic – No risk of secondary kills
Humane – Instant kill
Made to last – Suitable for outdoors
Easy to use
Smart WIFI application included to maintain control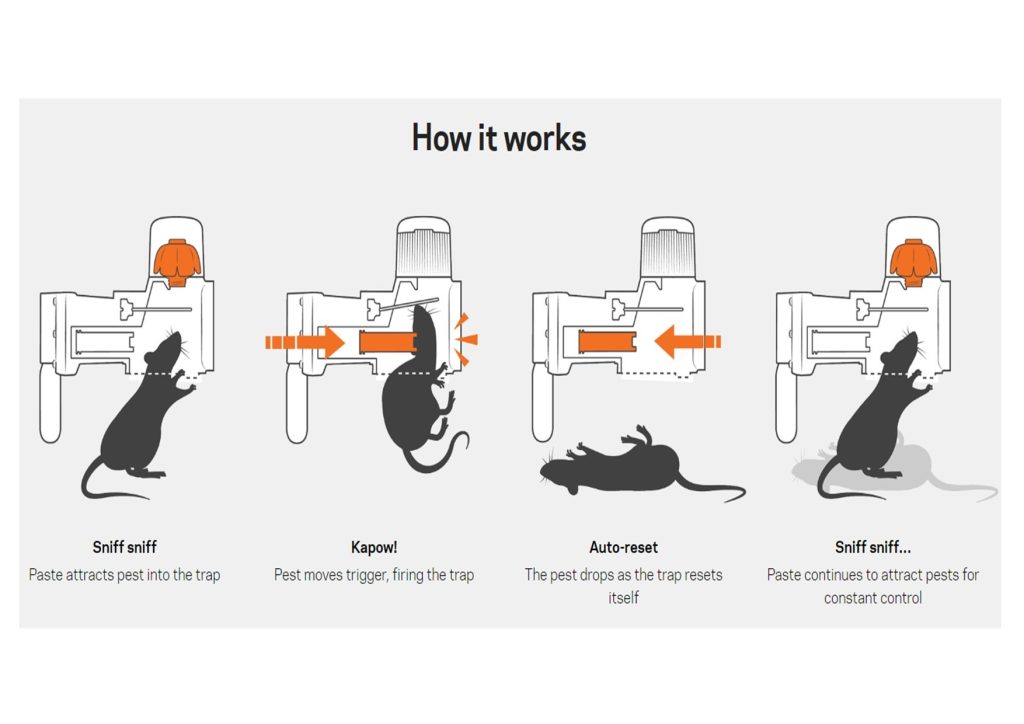 Categories: Animal Traps & Bait Stations, General Farm, Goodnature, Thunderbird Ag.