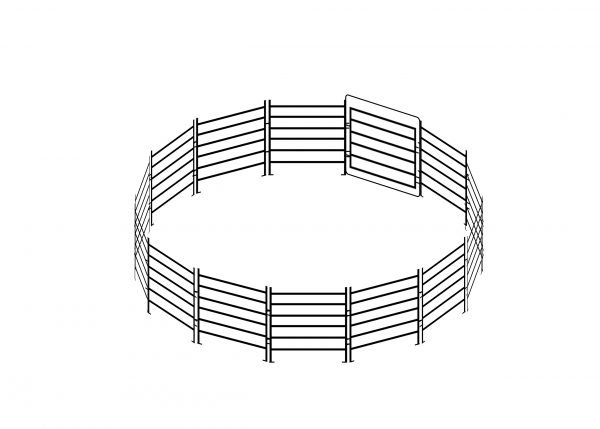 The 18 m Horse Round Yard Panel system has been designed for easy setup while incorporating anti-theft mechanisms to let you rest easily.
The system is:
Serial Protected
Quality Pre-Gal Materials
Includes 24 x Horse Panels & 1 x Gate In Frame
Each panel includes:
2 x BosAg brand footplates each panel
2 x BosAg brand 180mm tapered end zinc passivated drop pins
Quality BosAg brand 40mm x 5mm FMS L and C Cleats used with slotted 20mm x 30mm holes
Stamped serial number- Theft deterrent
Panel Details:
6 x Anti-bruise 42mm O.D. (32NB) x 1.6mm rails
42mm O.D. (32NB) x 1.6mm Frame
You have not viewed any product yet!