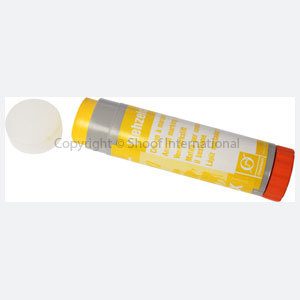 Stock Marker Raidex Yellow – 10 pack
Raidex Raidl is a wax-based marker suitable for use on all types of livestock. (but not for use on wool). Ideal marker for pigs. Marks last longer than aerosol or dry raddle marks.
Handy pocket-size wind-up tube, with sealing cap.
Length 12cm, dia 3cm.
Contents 75gm.
* 10-packs in single-colour only.
You have not viewed any product yet!