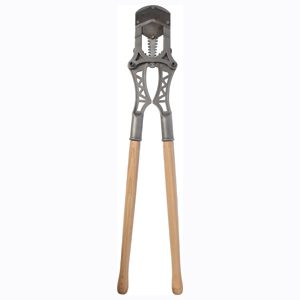 The  Dehorner Farmhand Large Geared cpt is a new development from Shoof. Designed to suit the high end of the dehorning market, where strength, reliability and light weight are important.
The product is made of all stainless steel, with Australian hardwood handles. The gear set is precision cast to create the most cutting force with the least handle effort. To aid in this the main pivot points are brass brushed, to reduce mament loads.
All parts are available.
Blade opening to 80mm.
70cm long.
Length 122cm o.a. Weight 10kg.
*Blade set includes bolts and screws set.
You have not viewed any product yet!