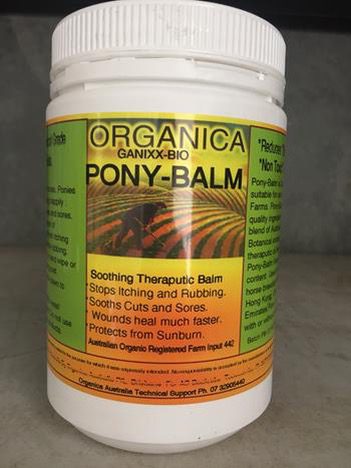 Therapeutic
deodorant balm
for ponies and
horses to soothe
itching
PonyBalm helps stop itching and rubbing as well as
soothing cuts and sores on horses. It also protects from
sunburn. As a result it reduces stress and promotes
contented grazing. It is a lanoline based product that
contains several Australian essential oils. These oils
contain antiseptic and aesthetic properties. USDA, NOP
& BFA certified it is non-toxic and chemical free.
PonyBalm can be applied directly to the horse by hand
or with a cloth or apply via fly veils and horse rugs.
You have not viewed any product yet!