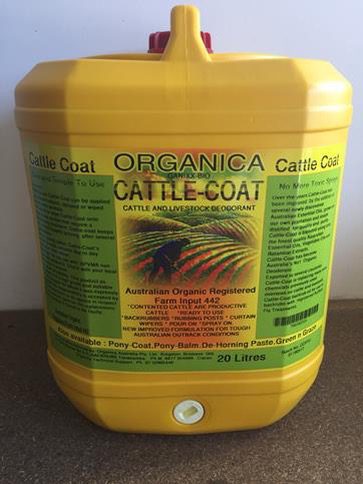 Organic solution
for cattle to aid
in fly control
CattleCoat deodorises odours which may attract
flies so reduces stress and irritation. As a result it
promotes contented grazing. It is an oil based
product that contains several Australian essential
oils. USDA, NOP & BFA certified it is non-toxic and
chemical free. It will not harm dung beetles. With nil
withholding period it is ideal for meat and milk
industries. CattleCoat is ready-to-use and is
recommended to be applied via an AC backrub.
You have not viewed any product yet!